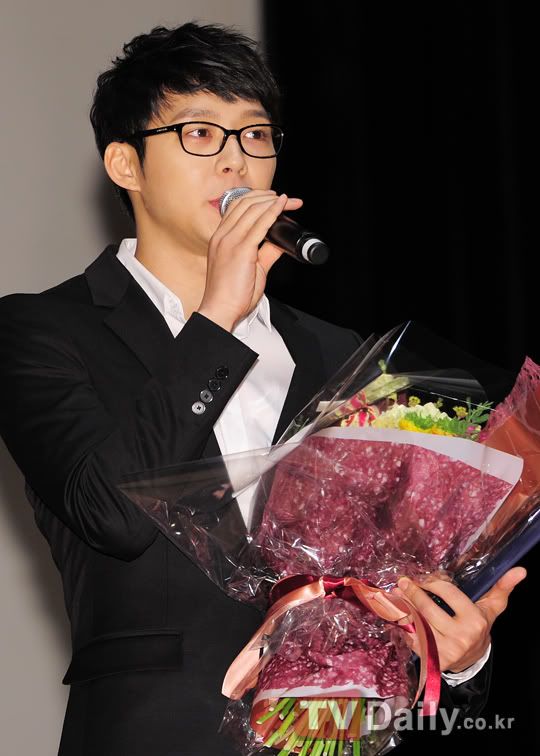 Fans of JYJ member Park Yoochun have shown their support for Yoochun's drama "Rooftop Prince" via charitable activities.
Mickyfan.com, Park Yoochun's Nanal, and Blessing Yoochun came together to form the "Park Yoochun Fan Alliance" and made a donation to the Happybean campaign with their wishes for "Rooftop Prince" to be successful.
Related personnel said that this donation activity collected about 13 Million Won, including 5 Million won in cash as well as 8 Million won worth of rice, instant noodles and other items.
Currently, the exact beneficiary has not been confirmed, but plans have been made to help the elderly who are living alone in the winter, as well as low income classrooms and other people in need.
The fanclubs in the Park Yoochun Fan Alliance expressed that this is not their first donation. In the past year, they have donated 60 million won in cash to multi-cultural families, as well as 3.2 tonnes of rice and 2 million won of books.
The drama "Rooftop Prince" which stars Park Yoochun as the main lead, is a story about the crown prince Lee Gak who travels 300 years into the future, to modern day Seoul, and falls in love. It will start airing on SBS on 14 March.
Source : [BaiduMicky + TV Daily via Nate]
Translated & Shared by : dongbangdata.net