JYJ, Park Yoohwan and Song Jihyo Transform into Mango Santas. "Let's Plant 20,000 Mango Trees in Sudan!"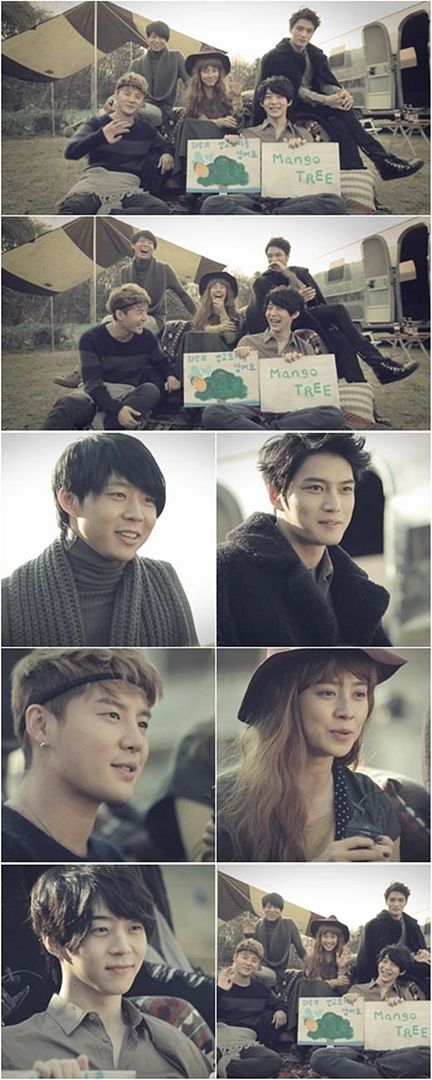 JYJ, Song Jihyo and Park Yoohwan stepped up to the "Plant 20,000 Mango Trees of Hope in Sudan, Africa" Project ahead of Christmas.
Recently, JYJ, Song Jihyo and Park Yoochun gifted an early Christmas through the website of the C-JeS Entertainment, saying: "How does gifting mango trees that can act as food and shades for the children of Sudan, Africa who are losing hope due to long internal wars?"
The support of mango trees is an enterprise proceeded by World Vision to help the children of sudan, Africa. The stars of C-JeS Entertainment will combine in the campaign with the fans in a meaningful way and so will promote enthusiastically with the goal of sending 20,000 mango trees.
The seedlings can be supported for 10,000 KRW (approximately 10 USD) per one. C-JES Entertainment plans to send a letter with a thanking message and autograph from the stars to everyone who participate.
JYJ said: "We heard that mango trees become food and act as good shades for the children. We hope to create a dense forest with the fans who look after and love us. Since a mango tree has a lifespan of 100 years we want it to be something of precious significance that are together [with us] for a long time."
[Parts unrelated to JYJ and Mango Tree Project omitted]