Vote to Nominate Park Yuchun for Popularity Award at the 52nd Daejong Film Festival / Grand Bell Awards
Voting methods, via:
– App with your Android or iPhone
– Weibo
Voting period:
2015 Oct 13 , 12 noon (KST) ~ 2015 Nov 17 , 23:59 (KST)
*
–
JYJ3 Note: Example is using an Android phone but the instructions should work similarly for iPhones.
1) Download the app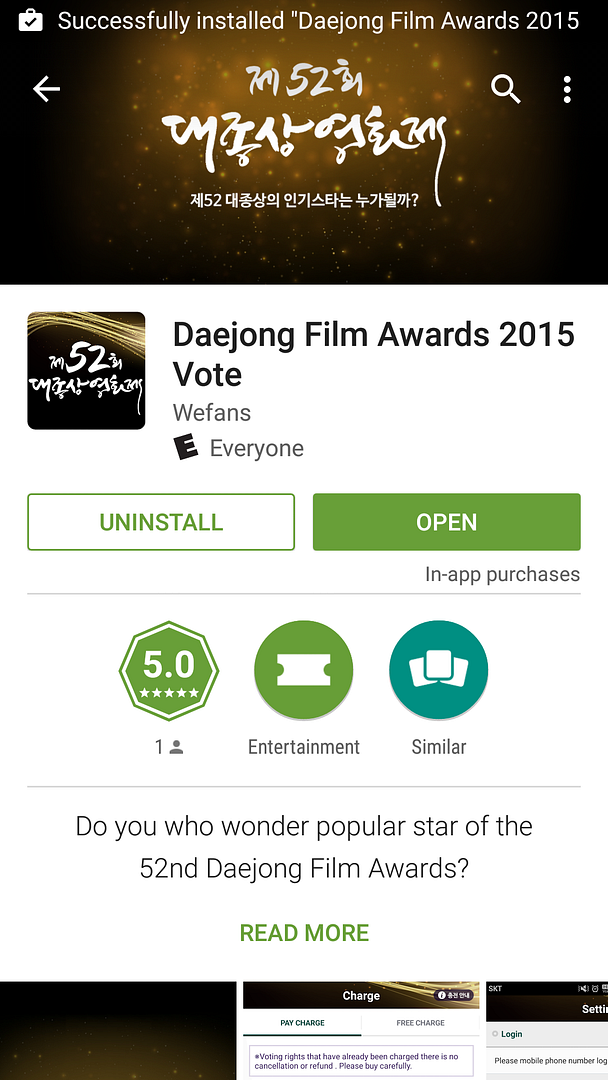 2) Go to 'Setting' at the bottom of page, to "click 'Please mobile number…' under "Login"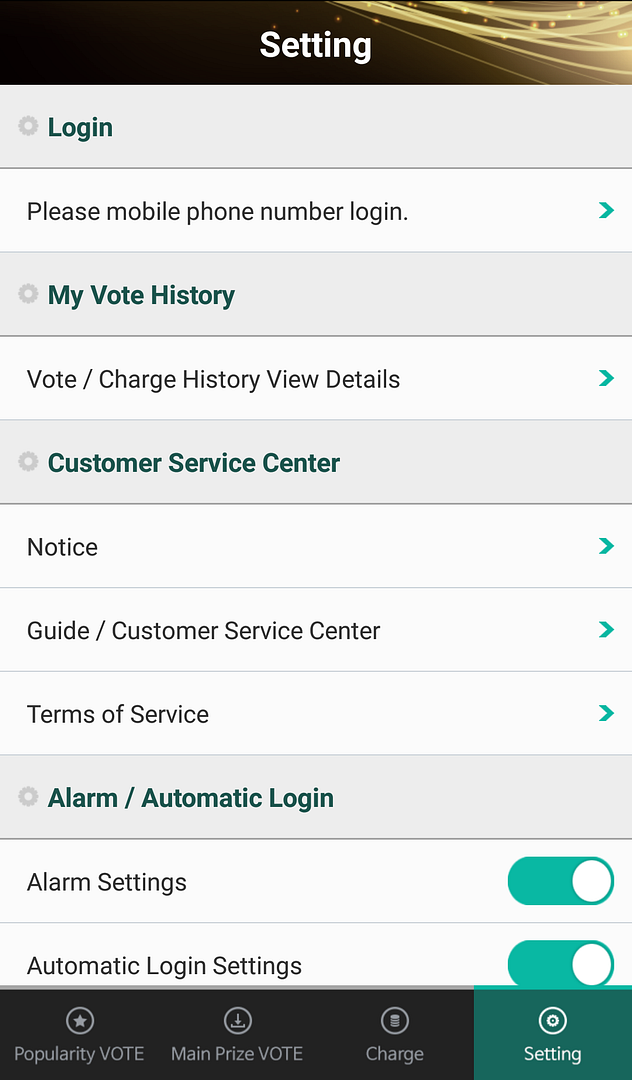 3) Enter your full phone number (area code + 7 digits) in the 1st blank box and click the 1st blue button 'Request Authentication'.
When you get a text message with the Authentication Number, put the 4-digit number into the 2nd blank box; click both the two gray checkered boxes for '..Terms of Service.' & 'Privacy Policy Use Agreement'.
And done click the 2nd blue button 'Authentication Complete'.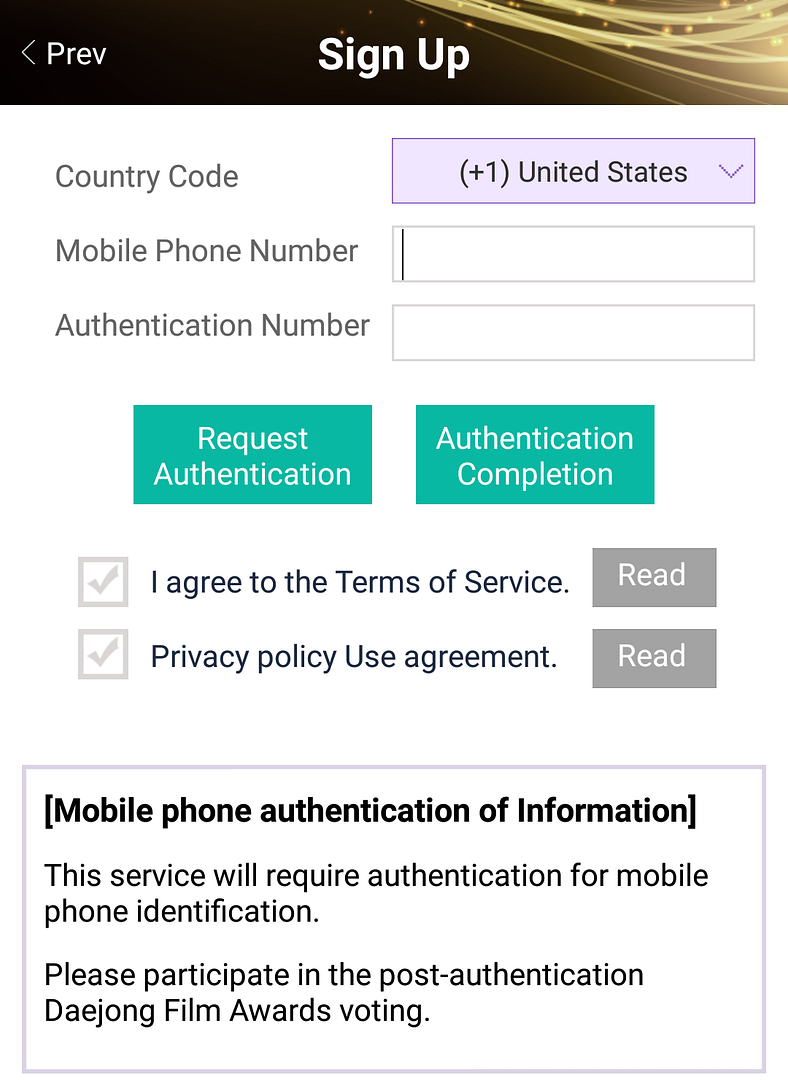 4) You have to pay to vote (or download other apps & watch advertising videos to accumulate 4,000 points).
Go to 'Charge' at the bottom of page, and select 'BUY'.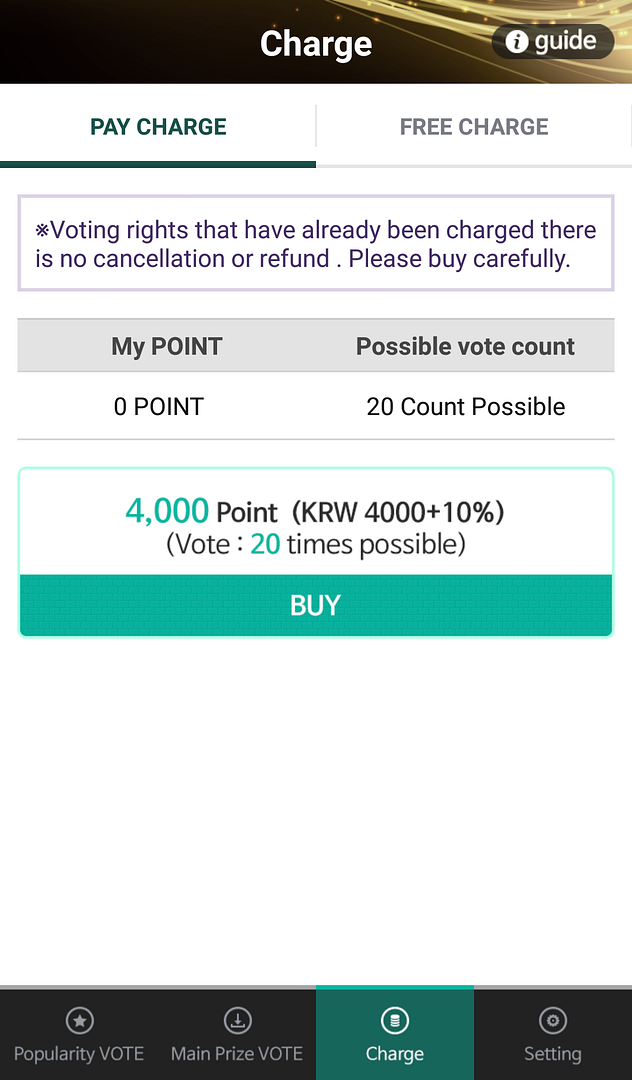 5) Pick 1 of 3 ways to charge yourself for 20 (or less) votes.
You can vote a maximum of 20 votes per day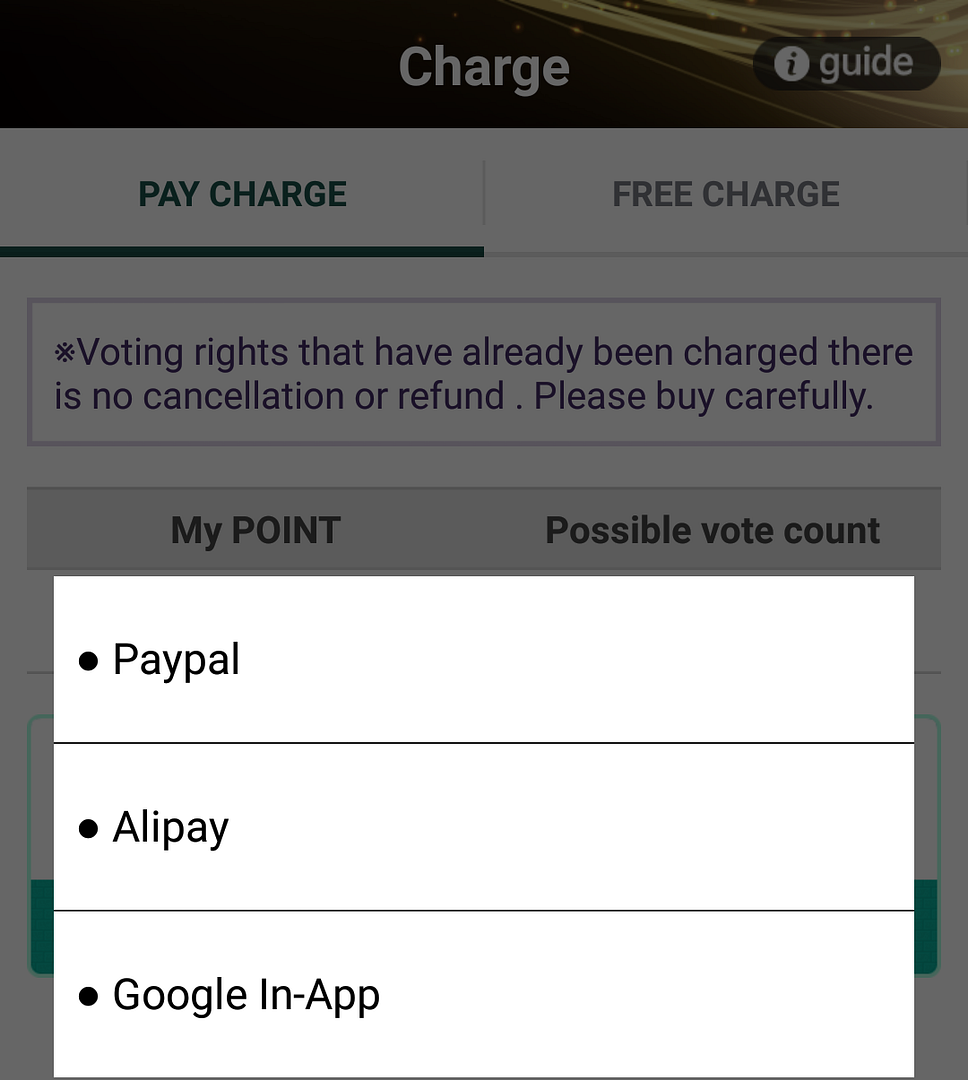 6) After you have the # of votes you bought, find 'Park Yu Cheon' in the page of 'Popularity VOTE' tab.
Click the blue 'VOTE' button in the same column as him.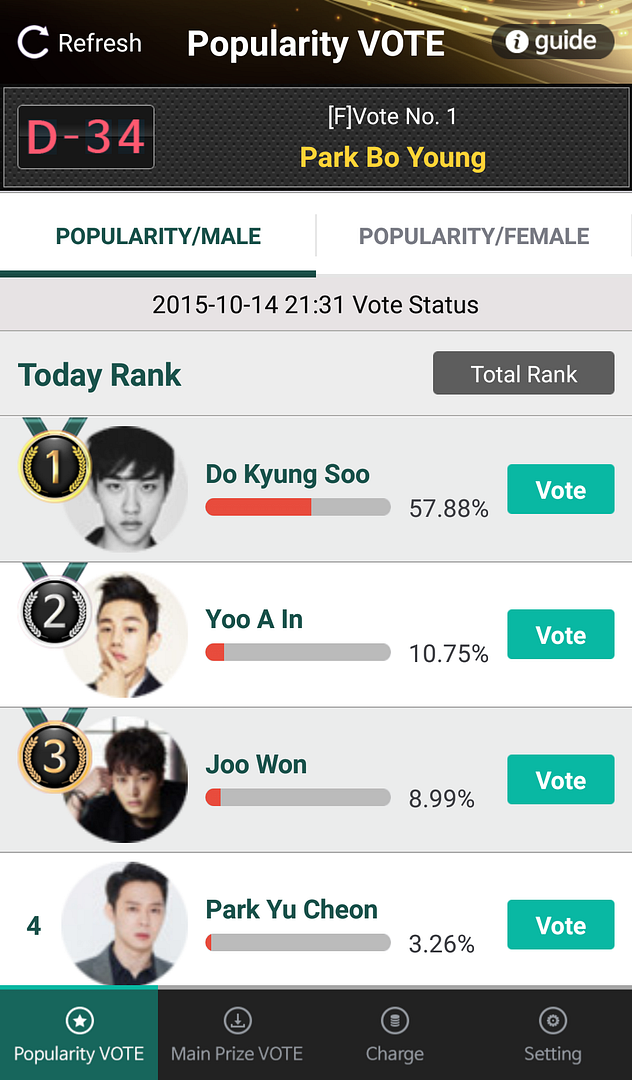 5) Keep tapping the blue ' Vote' button until you voted for him the # of times you want.
Once you hit '…0 times today', you can select 'Close' to end the voting.
*
Voting period:
2015 Oct 13 , 12 noon (KST) ~ 2015 Nov 17 , 23:59 (KST)
*
To vote/nominate, you have to start by logging into your Weibo account and then you can click
kpop.weibo.com/event/2015gba/
(The webpage site should automatically signs you in then).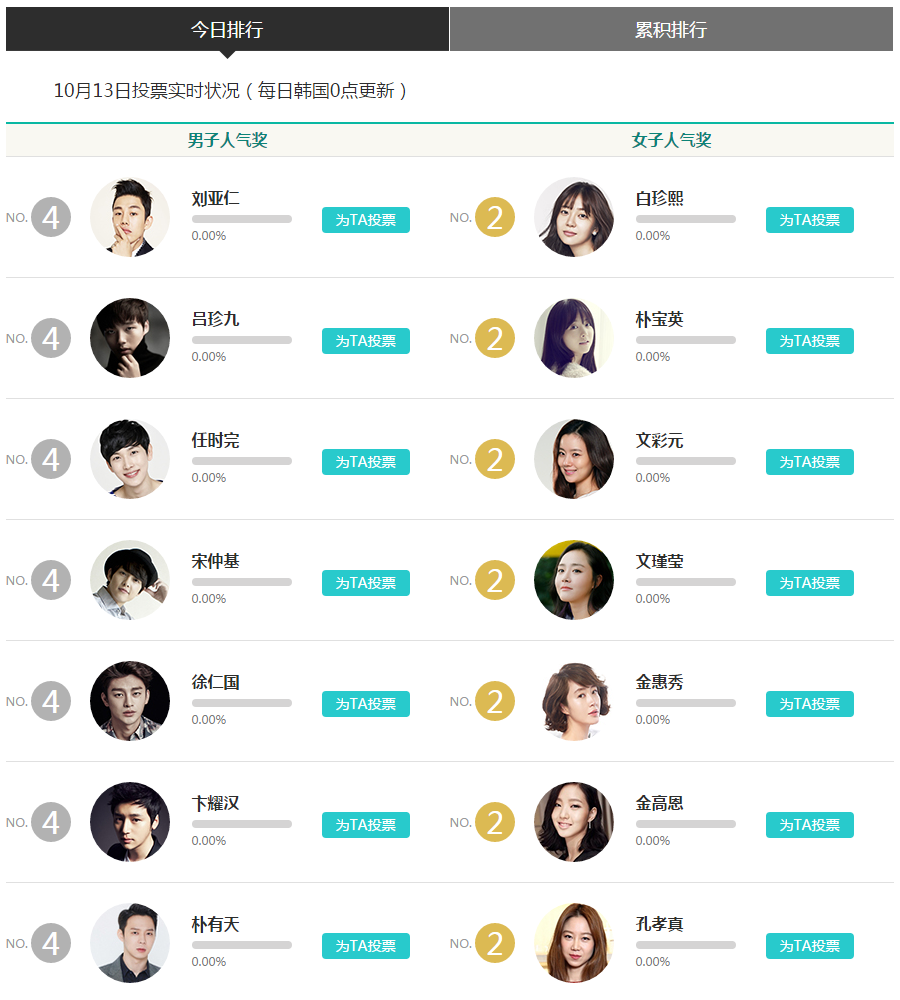 Find '朴有天(Park Yuchun)' and click the blue button next to the percentage bar to vote for him.
There's a maximum of your 20 votes per day that you can give to him.
You have to pay 20 yuan for 20 votes.
You have the choice of giving how many, by selecting MINUS(-) or PLUS(+); and
Click the (same) big blue button (again) to finish casting your vote!
*
Voting period:
2015 Oct 13 , 12 noon (KST) ~ 2015 Nov 17 , 23:59 (KST)